Business Administration Apprentice- Home Instead
Salary: £135 per week
Contract Term: Apprenticeships
Contract Type: Full time
Location: Cowes
Posted on 11 October 2021
Closing Date: 03/11/2021
Job Start Date: ASAP

Administration / Apprenticeships / Health & Social Care

Tweet
Here at The Isle of Wight College we work with a number of employers, in a vast array of industries. A fantastic opportunity has arisen to work for Home Instead Senior Care.
This is a unique opportunity for a Trainee Business Administration Apprentice. Home Instead Senior Care are an industry leading home care provider franchise network based in the UK and Worldwide. Home Instead have a commitment to the older people they support to "change the face of ageing". All of the staff employed by Home Instead are hand picked on their attitude and commitment to support our older generation to live well at home for longer. We strive to exceed our client's expectations and ensure that all our clients feel valued and that all interactions with them are positive.
We are looking for an administrator that will join our experienced, care management team and enhance the quality of care we provide to our clients by ensuring that every touch point with them is a positive experience. This role is critical to the effective management of the business.
Your role although not care based, will need to be undertaken by a sympathetic individual who is able to prioritise tasks. A person who is committed to providing a quality service for those we support and our staff. Professionalism and compassion are essential for this role.
Tasks and Responsibilities will include:
The Administrator is expected to perform a variety of clerical and administrative duties. The Administrator is expected to answer phones, complete administrative duties and support other staff members with clerical tasks in order to provide the highest quality service to clients.
The Role:
To offer admin support to all aspects of the business
Ensure all filing and data is up to date
To answer phones calls in a polite, professional manner, passing on clear messages
To undertake any support or admin duties as required by Franchise Owner or Care Manager
Secondary Duties:
Responsible for client and CAREGiver schedules being sent by email or post
Assist with 24 hour Quality Assurance phone calls to clients
Offer support to office team with CAREGiver communications and engagement
Ensure that on-call handover is recorded and up to date
Manage in-coming and out-going post
Responsible for CAREGiver compliance procedures: DBS, referencing, new starter documentation.
Desired skills
Good understanding of all Microsoft office programs (i.e. Word, Excel, Outlook etc.)
Minimum 5 GCSE's including Maths and English
Good, clear telephone manner
Experience in office administration
Attributes/mind set:
Confident
Enthusiastic
Hard -working
Committed
Punctual and hard-working
Calm in a busy working environment
Methodical and orderly in your work
Qualifications Required
Ideally 5 GCSE Grade C/4 or above (or equivalent qualification) in English and maths
Apprenticeship Standard
Business Administration Level 3 Standard
Apprenticeship duration will be between 12 -18 months + 3 months for End Point Assessment
Functional Skills - if not already achieved a GCSE C (or above) in maths, IT and English (or equivalent qualification)
There is a requirement to complete 20% off job training, College attendance will contribute but time spent either learning something new, other courses or any support work that is not your usual role will also be counted
Working Week
30 hours a week over 5 days
One day per week to be spent at the college
Wage
ANY APPLICATIONS THAT ARE SUBMITTED WITH ONLY A CV AND NO COVER LETTER WILL NOT BE CONSIDERED.
Closing date for applications will be Friday 3rd September 2021 and interviews for successful applicants will be held shortly after.
Your details will be processed and recorded in accordance with the Data Protection Act.
The current National Minimum Wage (NMW) rate for apprentices is £4.30 per hour. This applies to 16-18 year old apprentices and those aged over 19 in the first year of their Apprenticeship. For all other apprentices the National Minimum wage appropriate to their age applies. The Minimum Wage for Apprentices applies to time spent on the job plus time spent training. For more information visit: www.gov.uk/national-minimum-wage-rates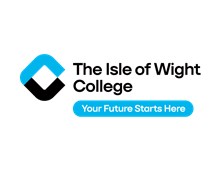 The Isle of Wight College
Island Training is the specialist employer training arm of The Isle of Wight College offering local business and individual's access to high quality training across a wide range of industry sectors.
Login to see the contact details for The Isle of Wight College