Chefs – Various Levels, Training and Career Progression Available – North House
Salary: Excellent Rate of Pay + Tips
Contract Term: Permanent
Contract Type: Full time
Location: Cowes
Posted on 13 June 2018
Catering, Hospitality & Bar / Chefs

Tweet
Are you looking to progress and continue your journey of learning as a skilled and professional Chef?
Whether you are looking for an entry level opening or to take a respectful step up in your career, we can accommodate you within our kitchen team at The Oyster Store, based at North House.
With a six strong kitchen team, we are looking to continue to grow the brigade with the hope to have approximately eight talented individuals on board in total, all working together to create tasteful dishes with a nod to the seasons.
Your experience is beneficial to us, but above all, we are looking for those of you who really see this industry as a career and lifestyle as opposed to 'just a job'. Our team are bursting with knowledge which we would love to add to, to ensure that those who are with us or join us, can learn and absorb the experience from the team around them.
As a Grade II listed townhouse, right in the heart of the seaside town of Cowes, our menu has a particular focus on fish and seafood from the South Coast, giving you the opportunity to advance your knowledge of working with fresh produce.
Opportunities with us are full time to work all year round! Shift patterns can be flexible within reason however, like most venues, evenings and weekends are our busiest periods so your availability across these times would be ideal. Due to The Oyster Store being closed Sunday's, this will be a guaranteed, regular day off.
We offer great rates of pay that will be in line with your experience and topped off with a share of the tips obtained within the restaurant, giving you the opportunity to boost your earnings off the back of doing what you love.
So, if you feel you are at a stage in your career where you would like to take a leap or perhaps even start out, we would love to hear from you. Please send us a copy of your CV and a covering letter detailing why you would like to become a part of the team and the reason this industry has your heart.
We look forward to hearing from you!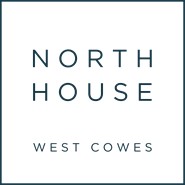 North House
A luxury hotel situated in the heart of Cowes old town
Login to see the contact details for North House