Parlex (Europe) Ltd - Business Administration Apprentice
Salary: £211.50 per week (£6.00 per hour, above NAMW)
Contract Term: Apprenticeships
Contract Type: Full time
Location: Newport
Posted on 15 October 2021
Closing Date: 13/08/2021
Job Start Date: 2nd September 2021

Administration / Apprenticeships

Tweet
Here at The Isle of Wight College we work with a number of employers, in a vast array of industries. A fantastic opportunity has arisen to work for Parlex as an Administration Assistant Apprentice.
*This is a unique opportunity to join a thriving organisation.
A subsidiary of Johnson Electric, Parlex has over 40 years of experience in the flex circuit design and manufacturing.
Parlex offers the broadest range of flexible circuits in the electronics industry.
Johnson Electric is a global leader in motion products, control systems and flexible interconnects. The company serve a broad range of industries including automotive, building automation and security, business machines, defence and aerospace, food and beverage, home technologies, HVAC, industrial equipment, medical devices, personal care, power equipment and power tools.
Rather excitingly and owing to previous success, the business is now looking to recruit a forward-thinking Administration Apprentice to join their friendly team in Newport.
The successful candidate will work closely with their team leader and will be responsible for effective and efficient administrative support to the business. Full training will be provided.
Key Tasks and Responsibilities:
Convert & archive HR files from hard copy to electronic format
Carry out and complete financial tasks
Digitalisation of Engineering documents
General administrative tasks
Essential Skills:
Strong administration skills
Attention to detail
Excellent communication skills
Methodical approach to all tasks taken
Good team working skills
C's or above in GCSE (or equivalent) English and Maths is essential as the job will entail working with calculations specifications so strong literacy and numeracy skills are desirable
Apprenticeship Standard:
Level 3 Business Administration Apprenticeship Standard
18 – 24-month Apprenticeship
Functional Skills in Maths and English if required and if not previously achieved GCSE grade 4/C or above
There is a requirement to complete 20% off the job training, time spent either learning something new, other courses or any support work that is not in your usual role will also be counted
Attendance at college as required for monthly workshops
Working Week:
35.25 hours per week
Mon-Thurs 0800-1630
Friday 0800-1230
Wage:
The current National Minimum Wage (NMW) rate for apprentices is £4.30 per hour. This applies to 16-18-year-old apprentices and those aged over 19 in the first year of their Apprenticeship. For all other apprentices the National Minimum wage appropriate to their age applies. The Minimum Wage for Apprentices applies to time spent on the job plus time spent training. For more information visit: www.gov.uk/national-minimum-wage-rates
Once qualified and dependant on needs of the business at the time of apprenticeship completion, there may be the potential for a permanent position.
So, if this sounds like the next step you want to take with your career, then please apply with a cover letter and CV telling us why you feel you would be the ideal person to take on this brilliant opportunity!
*Please note applications without a CV or covering letter will not be considered.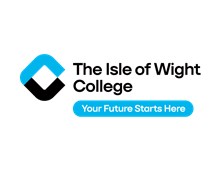 The Isle of Wight College
Island Training is the specialist employer training arm of The Isle of Wight College offering local business and individual's access to high quality training across a wide range of industry sectors.
Login to see the contact details for The Isle of Wight College