The Isle of Wight Jobs Team. Supporting you at every stage of the recruitment process.
Isle of Wight Jobs has always been a company defined by professional values combined with market leading recruitment services and solutions. The shared values and personal responsibility across our dedicated recruitment team works to underpin every client relationship and serves as the foundation of our identity and culture.
Our team works with you, taking time to understand your needs. Using their industry leading expertise, skills and talent to deliver an enhanced solution to recruitment that adds value for you.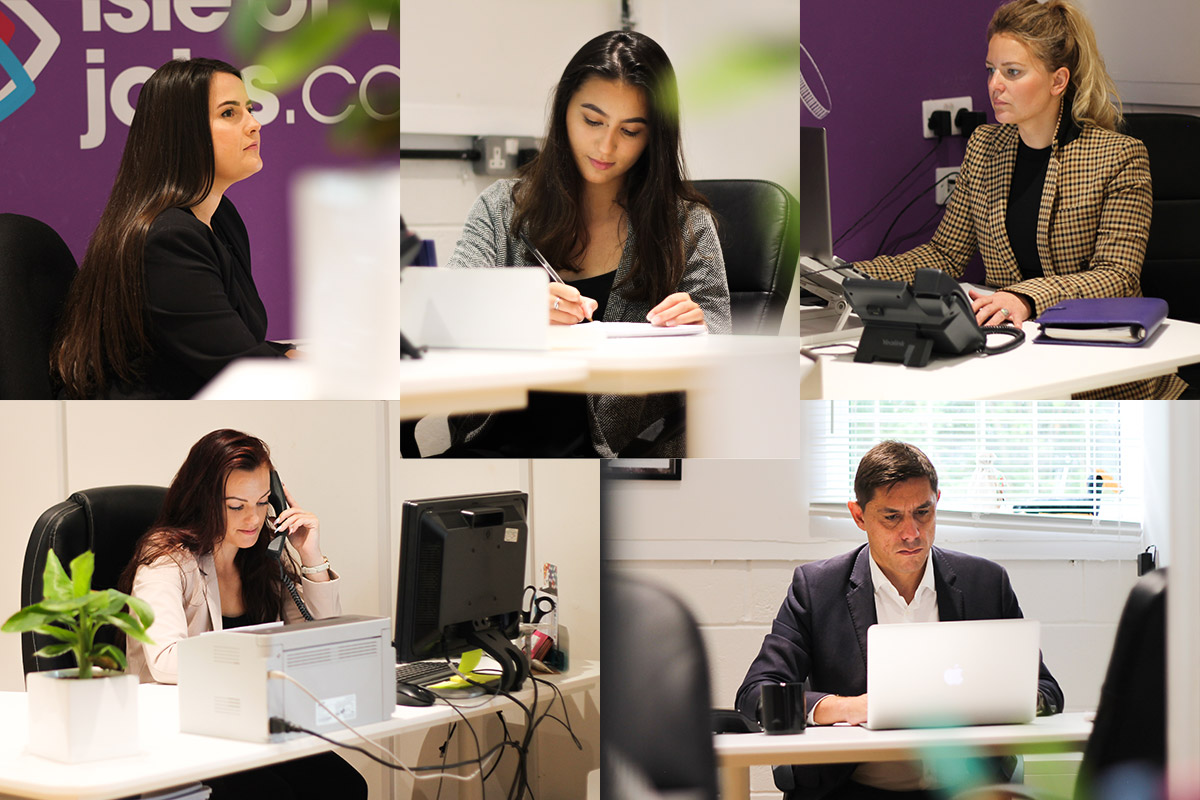 To be part of the success of such an exciting business on this amazing Island is a dream come true. We are changing the perception of recruitment with an ethical and digitally focused approach to business which has been of enormous benefit to candidates and our clients alike.

Reuben Loake - Managing Director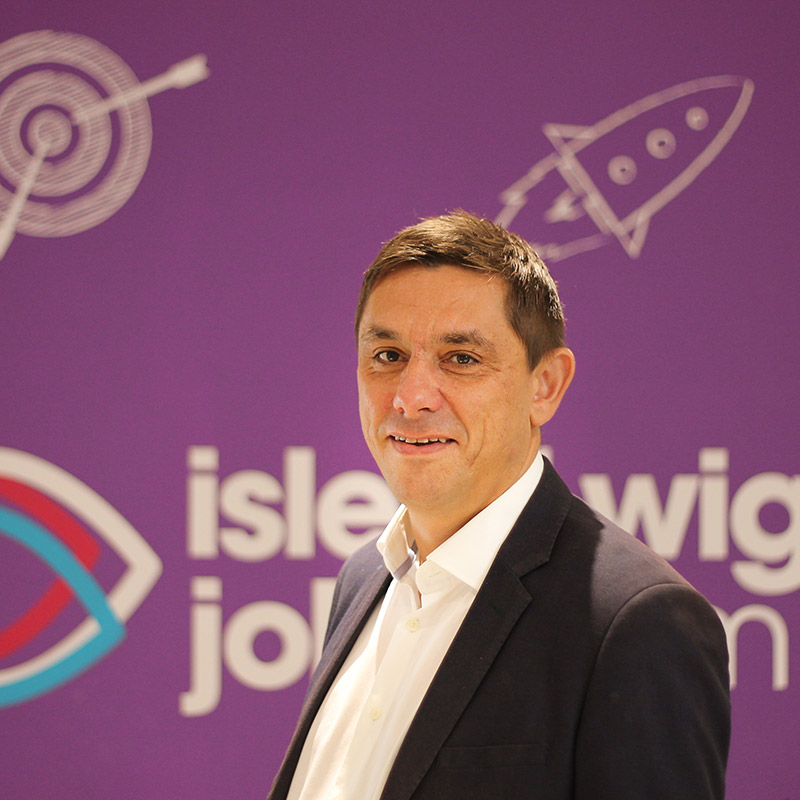 Reuben Loake - Managing Director
Reuben became Managing Director Isle of Wight Jobs in May 2013 after a long career in IT then as an Employment Relationship Manager for a national charity, helping long term unemployed islanders back to work.
Since then he has grown the business to what it is today and realised his aim to have changed the way the Island works through a digital but highly personal apporach to recruitment.
Reuben is passionate about helping local people, young and old, to find rewarding and sustainable opportunities. Reuben is also a Business Advisor for Young Enterprise on the Isle of Wight, working with young islanders to help them realise their potential and raise aspirations.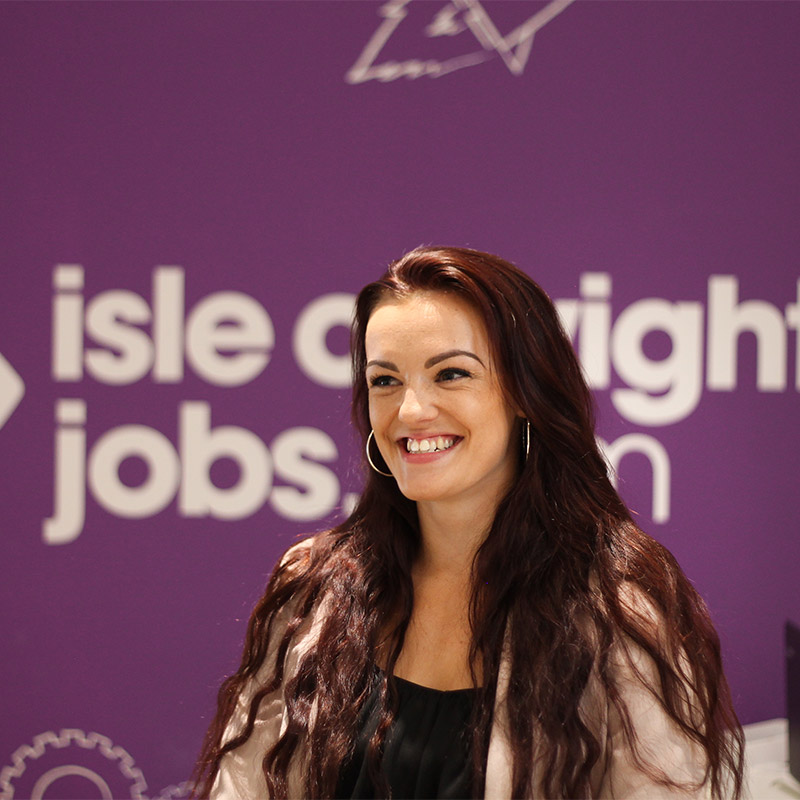 Megan Rowbotham – Office Manager
Having been part of the success of Isle of Wight Jobs since the company was founded, Megan works closely with, and is well known to all Isle of Wight Jobs clients and candidates. As Office Manager Megan overseas operations on a daily basis, including HR; ensuring the high standards and continuity of service and support that everyone has come to expect from the Isle of Wight Jobs team is maintained at all times.
With direct experience of customer care within one of the country's largest supermarket chains Megan is passionate about adding value to all Isle of Wight Jobs clients and candidates, something also reflected in her working to achieve the coveted CIPD Diploma Qualification and her working to develop apprentices within the company that will develop the next generation of recruitment professionals.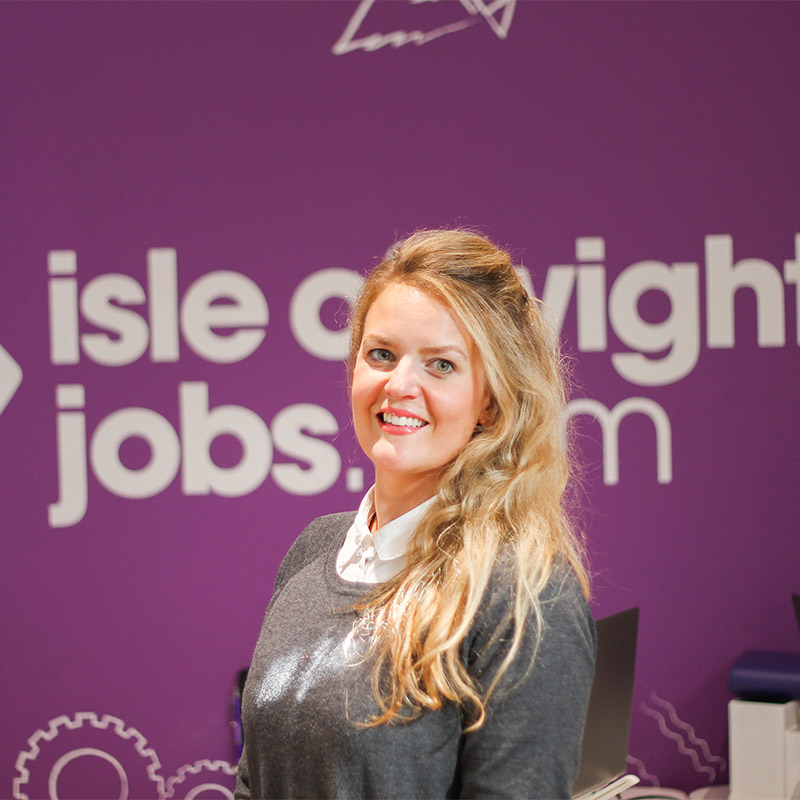 Libby Endean – Business Development Executive
As a talented Business Development Executive at IOW Jobs, and as Recruitment Manager for sister company Hyphen Libby brings a wealth of experience, professionalism and focus to building proactive relationships with clients, from new start businesses to corporate and international clients. An important role which also involves business development through events, direct marketing and the media.
Having worked in Sydney, Australia for leading automotive marques Ferrari and Maserati Libby understands more than most the importance of talent and change management for any business in addition to the demands of International talent markets. Something that ensures each client she works with utilises their existing staff efficiently and develops the talent they need to succeed, both now and in the future. As Libby puts it "I am passionate about working with clients to recruit the right people for the right role."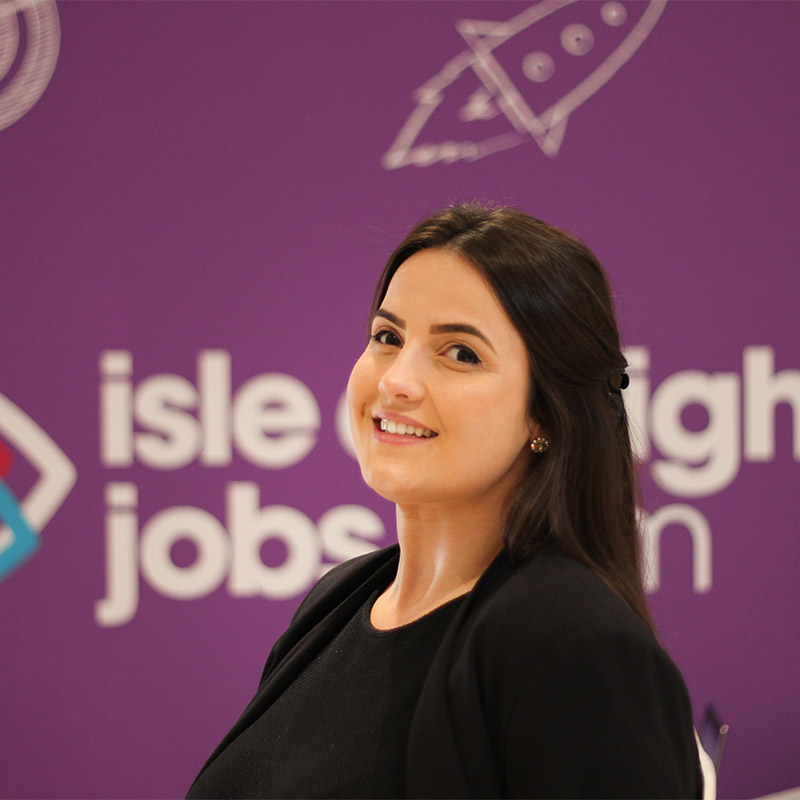 Sarah Cooke – Lead Consultant
Matching candidates to roles is a critical part of the recruitment process, something that Sarah as one of Isle of Wight Jobs leading Recruitment Consultants understands and takes great pride in achieving for the clients she works with. Within this, Sarah works closely with clients to understand both their business and aspirations for the future, taking time to listen, share ideas and gain the insights needed that ensure the right candidates are profiled and registered for any position.
Born on the island, Sarah uses her local knowledge and experience within the property sector to benefit the clients she works with. As a qualified customer service professional Sarah also leads the Recruitment Desk Team at Isle of Wight Jobs to build strong relationships with clients and candidates that develop the trust and professional working relationships that everyone has come to expect from Sarah and the team at Isle of Wight Jobs.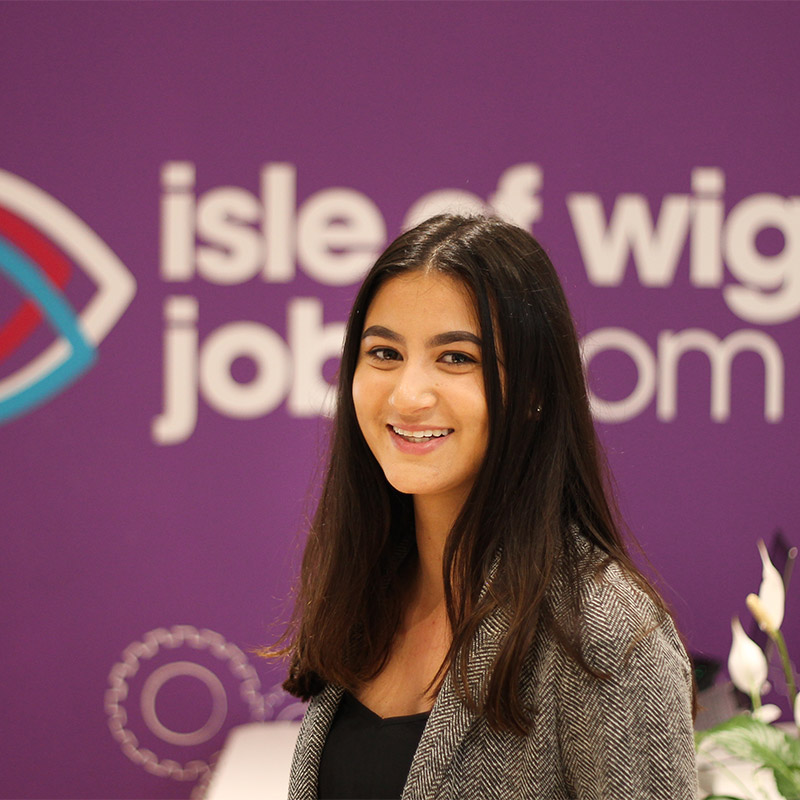 Safiah Sharudin - Resourcer and Office Assistant
Safiah is the newest member of the Isle of Wight Jobs team is currently studying to complete her Level Three in Business Administration. She has two roles within the business. Administering the job site ensuring adverts are well presented, publishing advertisements and creating bespoke adverts for clients as well as dealing with Candidate and Client enquiries through email or telephone. She also assists the Recruitment desk as a Resourcer registering candidates and shortlisting applications on behalf of the Consultants.
Prior to joining Isle of Wight Jobs, she worked in retail fulfilling her passion for customer service. She enjoys helping people, likes a challenge and having something new to do and learn each day. Safiah loves travelling and prior to joining us took a year out to visit Vietnam and Thailand with her partner.
Can you help
us grow?
Can you help us grow? When something works, it just works; not because you're told it works. Why not recommend us to your friends and family if you think we work?