Traineeship in Health and Social Care - Portland Lodge
Salary: Weekly Allowance Available & Travel Costs Covered
Contract Term: Traineeships
Contract Type: Part time
Location: Shanklin
Posted on 2 May 2017
Health & Social Care / Traineeships

Tweet
* PLEASE NOTE IF YOU'RE OVER 25, IN FULL TIME EMPLOYMENT OR QUALIFIED OVER A LEVEL 3 YOU ARE NOT ELIGABLE TO CARRY OUT OR APPLY FOR A TRAINEESHIP *
--------------------------------------------
Do you want to unlock your great potential while gaining on the job experience within a professional environment? Now is your chance!
A great opportunity is now available to gain valuable work experience in a residential care home in Shanklin on the IOW.
Portland Lodge is a residential care home, they are looking for a motivated, enthusiastic young person, with a keen interest in Health & Social Care to join their friendly care team in Shanklin on the Isle of Wight.
In this Traineeship placement you will be learning all about Health & Social Care.
You will be helping with.
Learning how to support older people
Personal care of the residents (which will be supervised)
Helping them with varying physical and mental health problems
Learning how to work as part of a care team
This is a great opportunity for someone with an interest in Health & Social Care.
Desired Skills:
Interested in learning new skills.
Ability to interact with the elderly.
Hands on attitude.
Excellent timekeeping.
Good under pressure.
Polite and friendly.
Presentable.
Caring and considerate.
Good sense of humour.
Empathy.
This is an education and training programme within a well-established business. You will gain valuable skills and experience that employers are looking for within a working environment, getting hands on and involved with day to day duties.
At its core are work preparation training in English and math for those who need it, again, making you more employable for your future.
The hours required are split between on the job work and classroom based training which consist of between 20-30 hours per week. This will run over the course of 3-6 months and no qualifications are required.
You are eligible if you fall into the following;
Aged 16-24 and qualified below a full level 3
Aged 16-18 and think you could be ready for employment or an apprenticeship within 6 months
Aged 19-24 and claiming job seekers allowance but need experience with 'on the job training
For more information on this position, please see the link below;
https://www.findapprenticeship.service.gov.uk/traineeship/-41393
Joining Care Learning Centre in a Traineeship Scheme comes with its benefits! You will be entitled to a weekly allowance (16-18yrs) based upon the completion of your hours. The cost of your travel to and from your Traineeship placement will also be covered, so there will be no need for you to worry about travel if the Traineeship isn't local to you.
To see find out more about Care Leaning Centre, check out the link below;
http://carelearningcentre.co.uk/
If this sounds like an opportunity you would be interested in, please send us your CV and a brief cover letter telling us a little bit about yourself, by using the option below.
Good Luck - The Care Learning Centre Team!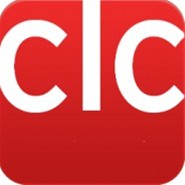 Care Learning Centre
CLC has gained an enviable reputation as a successful, flexible, responsive and supportive training provider. CLC is an experienced, high quality training provider, specialising in the delivery of Traineeships and Apprenticeships throughout the South of England.
Login to see the contact details for Care Learning Centre