Traineeship in IT Support - WRS Systems
Salary: Traineeship scheme
Contract Term: Traineeships
Contract Type: Full time
Location: Newport
Posted on 9 January 2018
Closing Date: Monday 29th January 2018

Apprenticeships / Traineeships / IT

Tweet
* PLEASE NOTE IF YOU'RE OVER 25, IN FULL TIME EMPLOYMENT OR QUALIFIED OVER A LEVEL 3 YOU ARE NOT ELIGABLE TO CARRY OUT OR APPLY FOR A TRAINEESHIP *
Do you want to unlock your great potential while gaining on the job experience within a professional environment? Now is your chance!
WRS Systems are looking for an IT Support Trainee to work in their office in Newport on the Isle of Wight.
WRS Systems offer tailored EPOS solutions to the hospitality sector which include installation, servicing and on-site training. WRS Systems are committed to providing innovative, reliable and secure systems to businesses large and small, from national multi-site retail chains to local independent retailers
Their reputation is built on a personal, flexible and reliable approach, tailoring every system to suit even the most demanding retail and hospitality environment.
To learn more about WRS Systems please use the link below:
http://www.wrssystems.co.uk/about-us/
A Traineeship is an education and training programme with work experience that is focused on giving young people the skills that employers are looking for. At its core are work preparation training, English and maths for those who need it, and a high quality work experience placement.
Traineeships help unlock your great potential and give you the work preparation training, maths and English and work experience needed to get an Apprenticeship or other job.
This Traineeships Opportunity is unwaged.
Are you eligible?
Are you currently not in a job? Do you have little or no work experience?
Are you aged 16 to 24 and qualified below Level 3 (A level)?
Training to be provided
In this Traineeship placement you will receive on the job training in a quality work placement including working on the helpdesk with the rota system.
Training will also be carried out by CLC in the workplace which will include Math's and English support (for those who need it).
The Traineeship consists of approximately 20 hours per week in the placement to include employability training.
Traineeships unlock a great potential in young people and prepare them for their future career by helping them to become work ready.
Training provider
Contact
Nina Moram 01983 533993 ninam@carelearningcentre.co.uk
Traineeship duration
Address
50 Carisbrooke Road, Newport, PO30 1BW
Desired skills and qualities
Keen interest in I.T
Confident with both hardware and software
Good at problem solving
Confident on the telephone
Good communication skills
Polite and friendly
Flexible
Good team member
What this will lead to
It is hoped that the trainee will progress onto becoming a full time member of the WRS Systems Helpdesk Rota System. After completion of the Traineeship, should you be offered an apprenticeship or full time employment you will get the chance to undertake a Level 2 qualification in Business Administration. On successful completion of the Traineeship you will receive a certificate of completion and a letter of reference as a minimum, to support future job applications if required.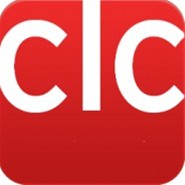 Care Learning Centre
CLC has gained an enviable reputation as a successful, flexible, responsive and supportive training provider. CLC is an experienced, high quality training provider, specialising in the delivery of Traineeships and Apprenticeships throughout the South of England.
Login to see the contact details for Care Learning Centre