Daycare and Nightcare Assistants - Isle of Wight
Salary: £7.80 per hour (Unqualified) or £9.80 per hour (Senior)
Contract Term: Permanent
Contract Type: Full time
Location: Isle of Wight
Posted on 20 November 2017
Health & Social Care / Nursing / Miscellaneous

Tweet
Having returned from a fantastic meeting this morning I'm very excited to announce that an award-winning client of mine is looking for Care Assistants to join their outstanding team.
Care Assistants at this home make a real and positive impact to the lives of older people who have a range of care needs. Considering different life experiences and personalities it ensures every day is varied, enjoyable and unique. Part of the Eden Alternative, they are all about the residents living a fulfilled life and go out of their way to ensure each day they have meaningful companionship.
The Eden Alternative introduces a set of principles which provide a framework to transform traditional approaches to care into the creation of communities where life is worth living and where older people can thrive. At its heart, it demonstrates how true companionship, the opportunity to give meaningful care to older people, and the variety and spontaneity that mark an enlivened environment can succeed where pills and therapies fail. To be a member of staff at this home you will need to be dedicated to this philosophy and strive to ensure that all residents are treated with the utmost dignity and respect in all aspects of their daily lives.
If you have a caring nature, a natural interest in people and want to make a real difference then this might be just the job for you. Providing fantastic training such as partaking in Virtual Dementia scenarios and offering a valuable 12-week induction into the home with Senior Carers. Ongoing support is always on hand, especially in your first year so no experience required - just the right values and attitude.
The successful candidate must have a genuine passion for helping people, making a positive impact on lives of residents and motivation to achieve the highest possible standard of care in a professional manner.
Key Skills/Responsibilities required:
Ability to provide personal care in a dignified manner
Strong ability to communicate effectively
Ability to take responsibility and ownership for actions as directed
Able to work on your own initiative, as well as part of a close team
Genuine desire to deliver care to the highest standard
Establish and maintain good communication and relationships with residents and their families.
Understand the need to work under difficult and challenging circumstances e.g. coping with an end of life patient.
We are keen to receive applications from all relevant candidates who may be looking for a new direction in their career. If you are passionate about care and would love to chance to build close knit relationships with residents and their families then we encourage you to apply.
Qualified AND unqualified candidates will be considered, people with NVQ Level 2 and above or a relevant Health and Social care qualification – please make us aware of any relevant training or qualifications you have on your CV or Covering letter!
Please apply below ensuring you attach a recent CV and cover note explaining why you want to be a part of this fantastic team.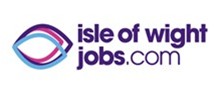 Isle of Wight Jobs Recruitment
We are the only jobs board dedicated to supporting employment opportunities on the Isle of Wight- supporting both employers and job hunters since 2009.
Login to see the contact details for Isle of Wight Jobs Recruitment