Touring Toilet Block Cleaner - Nodes Point Holiday Park
Salary: Dependent on Experience
Contract Term: Seasonal
Contract Type: Full time
Location: St Helens
Posted on 5 June 2017
Closing Date: Monday 3rd July

Domestic Services / Miscellaneous / Travel & Tourism

Tweet
Nodes Point is a highly popular Holiday Park on the Isle of Wight.
We now have an opportunity for a Touring Block Cleaner to join our brilliant team at Nodes Point this 2017 season.
This is a fantastic chance for a dedicated, hands on individual with high standards to work across the park ensuring delivery of excellent customer service at all times with a focus on the overall appearance of the park. This role comes with full training and accommodation for the right candidate. Immediate start available!
Cleaning Duties:
Comply with all Company policies and procedures, for example, Health & Safety & COSHH.
Ensure that cleaning is done to a professional standard.
Ensure that all public areas and or accommodation units are cleaned to the required specification and standard.
Use only those chemicals and cleaning materials as instructed in line with COSHH guidelines.
Keep secure all cleaning materials and equipment issued.
To Complete the Daily / Weekly Check sheet.
We aim to keep up with the cleanliness of the park making sure the experience is as best it can be for everyone visiting the park for a relaxing break.
This is a great opportunity for someone who loves getting hands on with a focus on customer care and the overall satisfaction of their stay at our park.
Ideally you will have a flexible and adaptive attitude to change and aim to make new approaches and methods work. You will need to take pride in your presentation and appearance at all times as you will be working closely with guests representing the park.
This role has variable shifts and will guarantee the right candidate a minimum of 30 hours a week which can go up to 40 hours plus if required.
Any Park Dean Resorts team member may be asked at any time, on occasion, to perform additional duties or duties unrelated to their role after appropriate training has been given.
Please apply below with an up to date CV and a cover letter detailing your experience and why you would like to join our team in this position.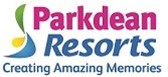 Parkdean Resorts Limited
Our four fun-packed Holiday Parks give you a real sense of freedom and adventure. The panoramic views from many cycleways and walking paths are stunning and there's so much to do that you'll be spoilt for choice.
Login to see the contact details for Parkdean Resorts Limited