Lifeguard – Lower Hyde and Landguard Holiday Park
Salary: £7.80p/h
Contract Term: Seasonal
Contract Type: Full time
Location: Shanklin
Posted on 7 June 2017
Closing Date: Wednesday 5th July

Leisure / Miscellaneous / Sports & Fitness / Travel & Tourism

Tweet
Fancy creating some amazing memories?
The team at Lower Hyde & Landguard are recruiting!
Parkdean Resorts is one of the UK's leading Holiday Park operators, with 73 Holiday Parks located across England, Scotland and Wales. We offer self-catering holidays and caravan ownership on our Parks with accommodation including tenting and touring and caravan holiday homes.
The culture of the organisation is driven by our vision of 'Creating Amazing Memories' for our holidaymakers, owners and team members through a commitment and passion to delivering excellent customer service.
We are now looking to recruit a Lifeguard with a valid RLSS or NPLQ qualification to join the team at Lower Hyde and Landguard Holiday Park this 2017 season.
You will always strive to deliver outstanding customer service and standards while accepting the importance of maintaining and improving standards and aim to constantly exceed expectations!
A successful candidate will:
Be passionate as an individual, particularly for our brand
Customer focused approach at all times
Be keen to achieve and exceed standards
Always looking to lead and develop others
Be a real team player
Preferably you will have previous experience and/or hold a full National Pool Lifeguard qualification.
You must be able to work well under pressure in a fast-paced environment with a 'can do' attitude.
Hours will vary depending on the Parks needs!
Please apply below with an up to date CV and a cover letter, telling us why you want to create amazing memories this season with our Parkdean Resorts team in Shanklin.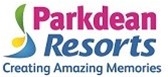 Parkdean Resorts
Our four fun-packed Holiday Parks give you a real sense of freedom and adventure. The panoramic views from many cycleways and walking paths are stunning and there's so much to do that you'll be spoilt for choice.
Login to see the contact details for Parkdean Resorts