Housekeeping Manager - The West Bay Club
Salary: Competitive Salary & Excellent Company Benefits
Contract Term: Permanent
Contract Type: Full time
Location: Yarmouth
Posted on 2 February 2018
Closing Date: Monday 19th February

Domestic Services / Maintenance / Management & Executive / Miscellaneous

Tweet
Housekeeping Manager - Full Time
We have a new position to lead and manage our Housekeeping team at West Bay.
As Housekeeping Manager and with support from the Head Housekeeper, you will manage the team in all aspects of cleaning and presenting our 105 'New England' style properties, providing a safe and outstanding environment for our house owners, guests and members.
Key responsibilities are to:
Lead and manage the Housekeeping team to deliver the highest standards in a timely manner, ensuring each member of the Housekeeping team understands the role they play in giving our customers a first class experience.
Plan and implement the Housekeeping Plan to ensure a smooth and efficient operation and efficient use of resources.
Collaborate and work seamlessly with our Maintenance and Guest Services teams.
Design cleaning routines and protocols, recommend products.
Build a positive, happy and friendly team.
Inspire and motivate but also rigorously manage Housekeeping day to day, ensuring the quality and quantity of work is to standard and that all processes and procedures are followed.
Have regular team briefings, 1-1s, train new team members and coach existing team members. Set rotas, manage and adhere to the budget, complete any people related paperwork as required.
Manage Housekeeping stock.
Have a helpful, friendly and professional approach when dealing with our customers or suppliers.
To be successful in this role you will:
Have a strong track record in a similar housekeeping/cleaning management role.
Be meticulous with high standards and high attention to detail
Be experienced and able to motivate and develop a team.
Be able to develop protocols and write detailed instructions; work to company Health & Safety standards.
Be computer literate.
Have excellent interpersonal skills and a collaborative approach.
Be energetic and proactive.
Hours are 40 each week, 5 days out of 7 according to the rota, including Fridays and Saturdays.
In return we offer a competitive salary, pension scheme and use of our outstanding Country Club facilities (gym, classes, swimming pool etc) for you and your partner.
The West Bay Country Club & Spa is an equal opportunities employer
The closing date for applications is Monday 19th February, 2018
To apply, please send your CV to Kim Read via Isle of Wight Jobs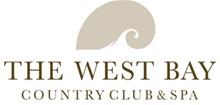 The West Bay Club & Spa
The West Bay Club & Spa is the perfect coastal getaway comprising over 100 New England style houses set in 14 acres of beautiful grounds in the village of Yarmouth, on the Isle of Wight. Located in the West Wight, an Area of Outstanding Natural Beauty, we are ideal for weekend escapes to retreat from busy lives, a midweek dash from the city, or a fuss-free family holiday. This is the perfect place to discover the hidden secrets of the Island, explore the heritage coastline, or simply relax, recharge and unwind in our Club and Spa, while children enjoy our West Bay Kids programme of activities. The Club houses a 20 metre heated indoor pool, squash courts, gym and Technogym fitness studio, sports hall and 3 outdoor astroturf tennis courts. We have an exceptionally talented and committed team of fitness coaches and experts, including our tennis academy and a wide range of classes that include Hot Yoga, Pilates and Insanity Fitness. Our Island Wellness Spa is a place to enjoy natural and holistic treatments and we work with the Liz Earle Naturally Active and Aromatherapy Associates products. Our team of therapists are trained to create a deep response that transforms the way you feel. The Health Club Deli is a hub of activity within the Club and the ethos is local, seasonal food to eat-in or take-away.
Login to see the contact details for The West Bay Club & Spa