Complex Manager - Parkdean Resorts
Salary: £30,000 - £38,000 per annum
Contract Term: Permanent
Contract Type: Full time
Location: East Cowes
Posted on 24 August 2017
Catering, Hospitality & Bar / Leisure / Retail / Travel & Tourism / Management & Executive

Tweet
Located in the Isle of Wight countryside, Thorness Bay is a huge hit with all those who stay here. Spread out across fields, the Park is framed on one side by the sea with stunning views. Enjoy a relaxing stroll to the bottom of the Park and you'll find the bay; perfect for watching the boats sail by. If you're looking for big stage shows and jam-packed entertainment, then our lively entertainment programme will definitely have you singing and dancing.
We are seeking an experienced Complex Manager with strong organisational skills to join the team in Thorness Bay Holiday Park on a full-time, permanent basis.
As Complex Manager, you will be accountable for the effective management of all aspects of the Complex and Retail functions. You will manage a team of up to 40 staff across the Complex, including our busy Boathouse Bar & Restaurant, Arcade, Chip Shop and Showbar.
You will be responsible for ensuring all functions are maximising every opportunity to improve park and business performance, leading the full Retail team to deliver outstanding customer service and standards.
Your responsibilities will include:
Ensuring all areas of retail standards meet with the expectations set out by Parkdean Resorts
Delivering budgeted income figures whilst delivering budget margin and strive to exceed beyond that
Managing of cost controls within budgeted measures
Delivering accurate stock results
Positively manage change and an environment of continuous improvement in all areas of Retail
Liaising with all departments on park to drive sales
Recruiting, managing and motivating team members as well as coaching and developing, nurturing future talent within your team.
The successful candidate will have:
Experience managing high volume bar sales
Experience managing a high volume, fast paced catering unit
Experience working within a kitchen
Successfully led, managed and developed a team
A commercial awareness & business acumen
A Food Hygiene certificate L2
Personal License (Desirable)
You will be strongly customer and achievement focussed with excellent communication skills, ideally the successful candidate will have experience working within the holiday park industry with a passion for Sales and Service standards!
This role will be a 48 hour contract across 6 days including evenings and weekends. Live in accommodation is available if required.
Interviews will take place week commencing 28th August.
If this sounds like you and you think you have Parkdean Resorts potential then apply now
Benefits
Competitive rates of pay
Discretionary bonus packages
Fantastic team environment
25% discount on holidays for yourself, friends and family
Stand-by breaks available at a discounted rate
Full uniform provided where necessary
Full training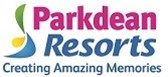 Parkdean Resorts Limited
Our four fun-packed Holiday Parks give you a real sense of freedom and adventure. The panoramic views from many cycleways and walking paths are stunning and there's so much to do that you'll be spoilt for choice.
Login to see the contact details for Parkdean Resorts Limited