Solicitor - Isle of Wight - Competitive Salary & Benefits
Salary: Competitive
Contract Term: Permanent
Contract Type: Full time
Location: Isle of Wight
Posted on 26 June 2017
Legal

Tweet
We are currently recruiting for a Solicitor to join a highly-regarded team for a leading law firm in their Isle of Wight office. You must have at least a 2:1 law degree or equivalent, LPC (commendation or above) and a minimum of 4 years PQE (grade B) with substantial experience in dealing with high value and complex cases.
The role requires the following skills and duties:
Skills:
Able to work under pressure and prioritise
Be an effective negotiator
Strong IT skills; adapts to information systems quickly; able to use case management systems effectively
Have great investigative skills and the ability to analyse effectively
Excellent literacy skills including drafting style, attention to detail, and accurate use of the English language
Duties will include:
Management of a case load
Conducting meetings and interviews with clients
Assessing legal issues and advising accordingly
Exhibit a logical approach to potentially complex facts and objectives
Conduct legal research
For a confidential discussion and further information on the specifics of this role please contact Keeleigh at Isle of Wight Jobs on 01983 47550.
If you feel you have the experience required for this exciting role please attach your CV below and include a short cover letter briefly outlining why you feel you would be the ideal candidate.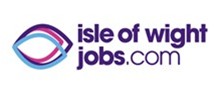 Isle of Wight Jobs Recruitment
We are the only jobs board dedicated to supporting employment opportunities on the Isle of Wight- supporting both employers and job hunters since 2009.
Login to see the contact details for Isle of Wight Jobs Recruitment