Part Time - 30 hours p/w - Community Health Care Assistant - Ryde - We Care Recruitment Centre - £13.000p/a
Salary: 13,000 + fuel/travel
Contract Term: Permanent
Contract Type: Part time
Location: Ryde
Posted on 10 November 2017
Health & Social Care

Tweet
We are looking for a compassionate, flexible person to work 30 hours salaried at £13,000 plus £40 per month travel/fuel covering Ryde, a vehicle is essential.
Shifts will cover mostly mornings, but some evenings and weekend commitment are required.
You will be required to help assist vulnerable/elderly people in all aspects to enable them to live at home, including appointments and outings
Qualifications and experience are welcomed, but not essential. However, empathy, compassion and values are
Salary: £13,000 (optional overtime an hourly rate) plus £40.00 per month travel/fuel
FLEXIBLE HOURS - PAID TRAINING
WORKING IN SOCIAL CARE:
Working in social care is about providing personal and practical support; it's not just personal care, it's so much more and can include, domestic cleaning, cooking, shopping and emotional support.
The Isle of Wight has a huge demand for support staff, and there are plenty of opportunities for both progression and self-development.
QUALITY ASSURANCE:
The service we provide at we care recruitment centre is bespoke, individually focused and flexible to work around your needs.
We are here to support you in your career in care, whether in residential or community home care.
CALL US: 01983 813003
YOUR SUPPORT, THEIR INDEPENDENCE.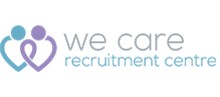 We Care Recruitment Centre
We care recruitment centre is the only dedicated agency specialising in recruiting health and social care staff across the Island. We can offer you positions with flexible hours - full or part time. We will support you to progress in your career with companies that provide full training and an induction to include the Care Certificate and NVQ training. If you would like a career where you can progress, feel secure and get an enormous sense of fulfillment from knowing that you have made a difference to someones life – adult social care is for you. - Island wide vacancies - Competitive rates of pay - Flexible hours - Free training - Career paths Somewhere in our community there is a job to suit you.
Login to see the contact details for We Care Recruitment Centre