Apprentice Healthcare Worker - Seven Gables
Salary: Weekly wage £105.00
Contract Term: Apprenticeships
Contract Type: Full time
Location: Totland
Posted on 7 January 2018
Apprenticeships / Health & Social Care

Tweet
Have you considered an Apprenticeship?
Seven Gables are looking for a motivated, keen team player to join their friendly team in Totland!
Seven Gables is a family run care home providing 25 beds for the care of the elderly. The home is in a quiet residential area close to the shops, church and beach.
The home prides itself on delivering a high standard of care using the latest training and working alongside recognised training providers.
For this Apprenticeship, your duties will include assisting residents and accommodating their needs and requirements.
You will be required to have the following qualities:
To be able to deliver high standards of care to clients working alongside the existing team.
Have good people skills and be a good communicator
Assisting with personal care and dressing
Assisting at meal times and help with eating
Supporting residents with their daily activities
Provide emotional and social support
Deliver high standards of care meeting the needs of each client
Be able to work within a team and be aware of the policies in the care home whilst promoting independence, privacy and dignity.
This post is suitable for those who live in the vicinity of the home as it requires early morning shifts. Own transport is also desired for this post as it is not easy to get to via public transport.
What skills are required?
Ability to communicate well and work as an effective team player.
Good ability to be able to write and record in clients notes and various other documentation.
Must have a desire and interest to work with the elderly.
Own transport is desired as it is not easy to get to via public transport.
What would be my Apprenticeship Framework?
Intermediate Apprenticeship Level 2.
Level 2 NVQ Diploma in Health & Social Care
Functional Skills Maths Level 1
Functional Skills English Level 1
When you start your apprenticeship you will be allocated an assessor who will meet with you to discuss your training.
All Mandatory training will take place in the care home.
What qualifications do I need?
None as full training will be provided but must be willing to progress within the field of Health & Social Care training opportunities.
Are there any Personal Qualities required?
Bright, cheerful, honest and willing to work.
Flexible approach to shift work as this post offers early morning shifts.
Your working Week will be:
Working week consisting of various shifts - 7am - 2pm & 2pm - 9pm.
Total hours per week: 30.00
Your weekly Wage will be:
Please apply below with an up to date CV, ensuring you include a cover letter detailing why you feel you would be the ideal candidate for this role.
*PLEASE NOTE THAT IF YOU HOLD A DEGREE OR HIGHER QUALIFICATION THEN YOU ARE NOT ELIGIBLE TO UNDERTAKE AN APPRENTICESHIP*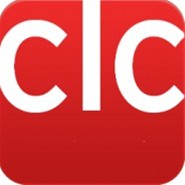 Care Learning Centre
CLC has gained an enviable reputation as a successful, flexible, responsive and supportive training provider. CLC is an experienced, high quality training provider, specialising in the delivery of Traineeships and Apprenticeships throughout the South of England.
Login to see the contact details for Care Learning Centre