Apprentice Care Assistant - Ward House
Salary: £126.00 per week
Contract Term: Apprenticeships
Contract Type: Full time
Location: Ventnor
Posted on 5 January 2018
Apprenticeships / Health & Social Care

Tweet
Have you considered an Apprenticeship?
An exciting opportunity has arisen for an Apprentice Care Assistant at Ward House in Ventnor.
At Ward House they provide full nursing care for up to 23 residents, they are looking for someone caring, motivated and well-mannered to join their friendly team.
The company believes that their residents deserve the best care, service and respect with as much independence and support to pursue their own interests as is desired. They are dedicated to ensuring that life in their home is fulfilling and stimulating.
The successful candidates duties will include assisting with residents and accommodating their needs and requirements and will be required to have the following qualities:
To be able to deliver high standards of care to clients working alongside the existing team
Assisting with personal care and dressing.
Assisting at meal times and help with eating.
Supporting clients with their daily activities.
Deliver high standards of care, meeting the need of each client
What skills are required?
Good communication skills.
Team worker.
Good timekeeping.
What would be my Apprenticeship Framework?
Care Certificate.
Level 2 Dipoma in Health & Social Care.
Functional Skills Math Level 1.
Functional Skills English Level 1.
Along with any mandatory training required for the post.
What qualifications do I need?
None as full training will be provided but must be willing to progress within the field of Health & Social Care training opportunities.
Are there any Personal Qualities required?
Caring.
Wiling to learn.
Enthusiastic.
Committed to completing the Apprenticeship.
Your working Week will be:
Various early & late shift patterns over 7 days per week.
Total hours per week: 36.00
Your weekly Wage will be:
Please apply below with an up to date CV, ensuring you include a cover letter detailing why you feel you would be the ideal candidate for this role.
*PLEASE NOTE THAT IF YOU HOLD A DEGREE OR HIGHER QUALIFICATION THEN YOU ARE NOT ELIGIBLE TO UNDERTAKE AN APPRENTICESHIP*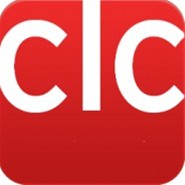 Care Learning Centre
CLC has gained an enviable reputation as a successful, flexible, responsive and supportive training provider. CLC is an experienced, high quality training provider, specialising in the delivery of Traineeships and Apprenticeships throughout the South of England.
Login to see the contact details for Care Learning Centre