Office Administrator - Pinnacle
Salary: Dependant on Experience
Contract Term: Permanent
Contract Type: Part time
Location: Newport
Posted on 15 June 2017
Closing Date: 15th July 2017
Job Start Date: 1st August 2017

Administration / General Office

Tweet
Office Administrator (part time) required at Pinnacle Systems to help develop and deliver effective administration and support
In carrying out this role, the job holder will:
Work collaboratively with colleagues to understand business requirements.
Support the Business Administration Manager in developing and running effective administrative processes and procedures.
Provide administrative support as required to the Chief Operating Officer and other senior managers.
Main duties
Assist the Business Administration Manager in ensuring an up-to-date set of administrative processes and procedures.
Ensure effective financial management by assisting in budgeting, book-keeping, invoicing, purchasing, payments, expense management and similar.
Ensure effective licence management by tracking and reporting on new leads, contributing to new tenders and administering existing licence arrangements and changes.
Ensure effective governance and compliance by understanding statutory and operating requirements, contributing to the development of new standards and policies and ensuring compliance with all relevant standards, policies and legislation.
Develop and maintain supporting HR systems and procedures including time management, attendance, leave, absence management, performance reviews and similar, to help ensure an effective and satisfied workforce.
Define and maintain robust incident management and business continuity arrangements to enable the company to respond effectively to any out-of-the-ordinary incidents or emergencies that might arise.
Provide general administrative support as required to ensure an effective workplace including, but not limited to, managing phone calls and correspondence, minuting meetings, generating and responding to correspondence, booking travel, scanning and filing documents, looking after visitors, managing the physical office environment and planning and attending events.
The successful candidate should have:
Good ability with Microsoft Word, Excel, PowerPoint, Outlook or similar.
Good understanding of basic accounting principles and practice
Good attention to detail.
Methodical and thorough approach to work
Good at juggling tasks and prioritising work without direction.
Able to stay calm and work effectively under pressure.
Strong personal initiative.
Strong interpersonal skills and abilities.
Good verbal and written communication skills.
Able to manage external suppliers and customers effectively.
Proven experience as an office administrator, office assistant or in a similar relevant role.
Ideally, demonstrable experience of account management and book keeping.
Proven experience of working effectively under own initiative.
Proven experience of introducing new and successful processes, procedures, controls and methodologies.
Hours and salary are negotiable.
Please apply below with an up to date CV and a cover note.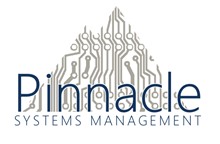 Pinnacle Systems Management Ltd
Design and Development of Data Capture Services for Healthcare Providers
Login to see the contact details for Pinnacle Systems Management Ltd