HR Assistant - Ryde House Group
Salary: Dependant on Experience
Contract Term: Permanent
Contract Type: Full time
Location: Ryde
Posted on 14 September 2017
Closing Date: Friday 29th September

Administration / General Office / HR & Training

Tweet
HR Assistant (Full-Time) Required to support the HR Manager in this small but busy department.
Duties will include the administration of all aspects of employment from recruitment through to staff leavers. Knowledge of data governance including retention and archiving of documents would also be an advantage.
The successful candidate will remain calm under pressure and be able to work dynamically to meet the demands of the role.
For more information please call Emma on 01983 817090 or email hr@rydehouse.com.To apply please complete our online application by visiting our website https://www.rydehouse.com/careers.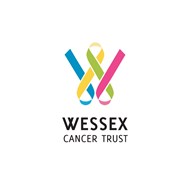 Ryde House Group
Residential care for adults with learning disabilities and community care for adults and young people with learning disabilities
Login to see the contact details for Ryde House Group