Wedding and Events Manager - Ventnor Botanic Garden
Salary: Dependent on Experience
Contract Term: Permanent
Contract Type: Full time
Location: Ventnor
Posted on 1 February 2018
Customer Service / Event Management / Management & Executive / Sales & Marketing / Travel & Tourism

Tweet
Position Description
VBG is on the way to becoming the first financially sustainable botanic garden in the world. To complete the journey we need to continue to dramatically grow the number of people visiting the garden, which is why we are looking to recruit a Wedding and Events Manager. This role will be responsible for the growth of four businesses at Ventnor Botanic Garden; Weddings, Events, the Wellbeing Experience and Accommodation (WEWA).
As well as managing and growing the current wedding and event schedule we need to expand into wakes, funerals, birthdays, and other celebrations. Our facilities currently have low occupancy and there is a great opportunity to host a wide array of club, corporate and private events at the Garden.
The ideal candidate will be a self-starter, able to work independently with entrepreneurial spirit, have excellent time management skills, be effective at prioritisation and experienced organising events from start to finish. The successful candidate will be able to effectively manage event staff teams while also managing clients and have previous marketing experience covering social media, website updating, creating and writing marketing materials, attending sales events (e.g. Wedding Fayres).
Initial roles and responsibilities for this new position will include, but not be limited to:
Planning, budgeting, and financial/management reporting for weddings, events, wellbeing and accommodation (WEWA)
Development of our propositions and venues at VBG – better marketing materials, better distribution to target market segments and planning the development of services and products offered
Grow high-season wedding business with additional growth with off-peak, mid-week and ceremony only bookings
Book and then organise weddings from answering all enquiries through meetings, estimate creation, itinerary and staffing level planning with FoH manager, on-day co-ordination and post event accounting records. Managing the event FoH team to achieve high standards
Development of Yoga Vibe, The Wellbeing Experience and Botanic Dream Weddings brands alongside marketing team maintaining consistent image across all marketing platforms e.g. online listings, social media, local press and on-site mediums
Planning marketing campaigns for WEWA with support from Marketing team
Increasing Wellbeing sessions – sourcing new practitioners, managing needs of current classes and their room bookings around other event, wedding and room hire bookings. Planning for future development of this income stream
Organise Yoga Vibe event including scheduling of classes with local wellbeing practitioners both known and unknown to VBG, ticket sales management and marketing, VBG FoH team briefing and co-ordination of duties, managing budgets and on-day co-ordinator.
Grow number of VBG and client led events to increase footfall to the garden and support positive customer experience
Acting as lead point of contact for clients during weddings and events (a la Wedding Organiser)
Organise annual Hops Festival to include booking suppliers and entertainment, event operations plans, whole site team plans and briefing, marketing and event manager over the weekend
Improving accommodation occupancy rates (Signal Point Cottage, The Cabin, The Potting Shed, tipis and camping) on new VBG website, Airbnb, and Wight Locations/Classic Cottages
Management of entire customer journey from awareness through enquiry, booking, arrival and departure for all accommodation
Turnaround of accommodation enquiries on same day basis or next morning basis for evening enquiries 7 days a week in recognition of the need for quick replies
Managing accommodation enquiries, co-ordinating maintenance and cleaning of properties in preparation for their stay, improvement of offer, occupancy management, as well as process and action feedback from guests
Introduction of boutique self-catering concept at VBG with bespoke products and services
Liaising with customers concerning requirements from enquiry to quote, confirmation, deposit, execution, feedback, and final payment(s)
Dealing with event customer issues and complaints
Negotiating with and managing contracts and service level agreements with all outside suppliers and hire companies for WEWA
Adoption and development of business processes, reports and procedures to support the orderly growth of WEWA and effective reporting
Improvement of all processes, filing and record keeping, evaluation, licencing compliance, standards of service as well as health and safety standards
Pitching in during peak periods/low season in any FoH role to support VBG FoH Staff and facilitate a pleasant and consistent customer experience
Attendance at weekly all department meeting currently on Wednesdays at 8:45
Facilitate excellent collaboration across teams and departments
Working hours will include weekends and evenings to suit business needs
Personal Licence holder very desirable but not essential as training and qualification can be provided. Holding a Personal Licence will be required to facilitate the role.
Current Level 2 Food Safety desirable but training will be provided. Experience managing food safety standards essential
Full Clean Driving licence and own vehicle will be essential as late nights and early starts will require own transport
Experience using Microsoft excel, word and publisher are essential
Reporting to: Operations Manager
Requirements: Excellent written and verbal communication skills. Can do attitude and willingness to learn. Must be able to work in a collaborative way with Marketing, Plant Sales, Retail, and Cuisine (FoH Manager). Respect the "one team" Flex System ethos. (FoH Manager runs all staff and has veto power over candidates for FoH and Event Staff)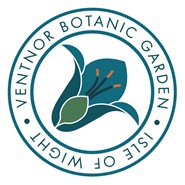 Ventnor Botanic Garden
A well known Isle of Wight attraction set in the beautiful undercliff of Ventnor.
Login to see the contact details for Ventnor Botanic Garden