Housekeeper – North House
Salary: Dependent on experience
Contract Term: Permanent
Contract Type: Part time
Location: Cowes
Posted on 24 January 2018
Closing Date: Wednesday 28th February

Catering, Hospitality & Bar / Domestic Services / Miscellaneous

Tweet
We are currently seeking a Housekeeping to support our Housekeeping operations here at our Grade II listed townhouse situated in the heart of Cowes.
We are looking for you to hold a great attention to detail with high standards and a meticulous approach to your work. We need you to be a team player while holding previous experience in a similar position.
Day to day your role will include cleaning the public areas or house rooms, distributing laundry and supporting the mini-bar service. You will be working with all the housekeeping team to deliver cleaning requirements and also assist the team in the hotel Laundry.

Role and Responsibility:
Responsible, with your team, for cleanliness, orderliness and appearance of the entire Hotel.
Ensure that rooms are made and cleaned as per company standard.
Maintain stock of guest supplies, cleaning supplies, linen and uniform.
Organise inventories with Back of House manager for linen, uniform and mini bar stock.
Develop and implement Housekeeping systems and procedures where required.
Attend and resolving guest complaints with Back of House managers support and guidance.
Take part in on-the job training.
Other Routine Responsibilities:
Daily inspection of public areas and back of house area.
Attend a daily briefing from Supervisors.
Immediately attending to guest requests.
This opening is approximately 20 hours per week however, for the right person we can be flexible and offer you full time hours if this better suits.
Please apply below with an up to date CV and a covering letter detailing your previous experience.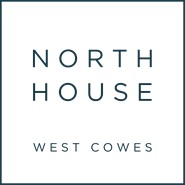 North House
A luxury hotel situated in the heart of Cowes old town
Login to see the contact details for North House