Construction Plant Fitter - MCM Construction
Salary: TBA
Contract Term: Permanent
Contract Type: Full time
Location: Isle of Wight
Posted on 19 June 2017
Closing Date: 19/7/2017
Job Start Date: 24/7/2017

Automotive / Construction and Labour / Engineering

Tweet
We have a very good oportunity for a skilled plant fitter to join our team on the Isle of Wight.
The role will involve repairs and maintence of various construction plant and machinery both on site and at the company workshop in Newport.
Skills required:
Mechanical maintenance experience
Problem solving
Ability to work alone without direct supervision
Good health and safety awareness
Skills Preferred but not essential:
CSCS Card
Have control of ordering of parts
Pay is negotiable and is dependent upon experience and qualifications, industry and workplace training is available.
Working hours are Mon - Fri, 7:30 - 16:30
To apply for this role, please send your CV to sales@mcmconstruction.co.uk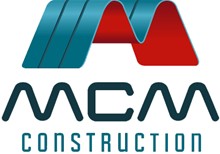 MCM Construction Ltd
MCM Construction Ltd is a reputable and well established building and civil engineering contractor with a broad range of experience gained over many years in the construction industry. Trading since 1994 under the directorship of Brendan McMahon, the company has a long standing reputation for integrity, professionalism and excellence.
Login to see the contact details for MCM Construction Ltd