Kitchen Porter - North House
Salary: Competitive rates of pay
Contract Term: Permanent
Contract Type: Full time
Location: Cowes
Posted on 2 June 2017
Catering, Hospitality & Bar / Chefs

Tweet
We are on the lookout for a Kitchen Porter with experience to work in our restaurant.
Ensure basic cleaning jobs are carried out as quickly as possible.
Collect and wash up pots and pans.
Clean food preparation areas and equipment, in addition to crockery and cutlery.
Unload food and equipment deliveries.
Keep the storeroom organised.
Keep work surfaces, walls and floors clean and sanitised.
In addition to keeping the kitchen sparkling clean, Kitchen Porters can be involved in food preparation.
If you feel this position is for you...please get in touch by emailing us on manager@northhousecowes.co.uk or pop in and see us and meet the team.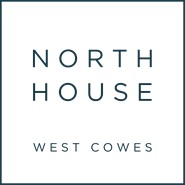 North House
A new luxury hotel situated in the heart of Cowes old town
Login to see the contact details for North House