HEAD CHEF for The Reef - Isle of Wight
Salary: To be discussed on application
Contract Term: Permanent
Contract Type: Full time
Location: Sandown
Posted on 26 March 2018
Job Start Date: Immediate start available

Catering, Hospitality & Bar / Chefs

Tweet
Great food, relaxed dining and a perfect location all mixed together gives us the ideal recipe for a popular restaurant! With a strong kitchen team in place, we now need a natural leader to oversee our brigade here at The Reef, Sandown.
Leading from the front, you will inspire your small but talented team to continue to produce the high-quality dishes we pride ourselves on and our customers have come to know and love.
As our Head Chef, we are looking for you to improve the time taken between an order being placed and the meal leaving the kitchen, with the aim to decrease waiting time and increase turnover of customers. With dishes being cooked to order, this is not an easy task and that is why we are looking for someone who's career incorporates experience within fast paced kitchens.
You will need to be familiar with working quickly whilst motivating your team to thrive, without compensating on quality and utilising fresh local produce where possible – that's the part where you say, 'Challenge Accepted'!
Our team is passionate, and we are looking for the same from you; your hunger to succeed in a busy environment and your love for creating dishes full of flavour is paramount.
Due to our beachside location, the restaurant naturally sees an increase in customers with both the main restaurant and outside seating area being full throughout the summer. Hours and custom start to decrease during off-peak times and this is when you will be able to take time off in lieu and regain your energy.
So, if you are a Head Chef with a wealth of experience and you're looking for a new opportunity to join a popular venue, with a calm vibe, we would love to hear from you!
Please apply below with an up to date CV and a covering letter, telling us a little bit about yourself and detailing a time that you thrived under pressure... Previous applicants are very welcome to re-apply!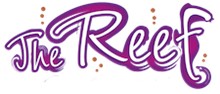 The Reef
The Reef Sandown is a Restaurant and Bar with Accommodation, situated on Sandown Esplanade, just a stone's throw away from the beach. There is a contemporary seating area inside and a spacious decking area at the front perfectly is positioned to see the stunning views of Sandown Bay.
Login to see the contact details for The Reef