Head Chef - The Bargeman's Rest
Salary: Excellent Rates of Pay/ Dependant on Experience
Contract Term: Permanent
Contract Type: Full time
Location: Newport
Posted on 4 January 2018
Closing Date: 1st February 2018

Catering, Hospitality & Bar / Chefs

Tweet
We currently have an exciting opportunity that has opened up within our brilliant Kitchen team for an experienced Head Chef, to lead and inspire a large team at our Newport venue, The Bargeman's Rest.
Situated in Little London on Newport Quay, the Bargeman's is perfectly located for hungry diners looking for variety and fresh local produce in an ideal setting, right on the water's edge.
Our kitchen team are passionate about providing consistently outstanding dishes, that our customers have come to know and love. Focusing on pub classics, produced to a high standard, The Bargeman's Rest boasts a menu guaranteed to suit a variety of tastes, so as our Head Chef, we are looking for you to be diverse to accommodate or menu!
With a strong team of 13 within the kitchen, we are looking for you to be a natural leader, guiding your brigade and inspiring them to continue to learn and progress as professionals.
Things heat up quickly during peak times which means we are looking for you to be a level-headed Chef, priding yourself on remaining calm and organised when the pace picks up.
Your previous experience as a Head Chef is essential in order to be considered for this role; working within a similar environment is beneficial however, your skills, knowledge and experience takes priority.
This opportunity is full time, providing you with the security of an all year-round position and guaranteed hours as well as offering great rates of pay, depending on your experience!
If you feel you have the skills and experience to become a part of our team at the Bargeman's, we would love to hear from you!
Please send your most recent CV and a brief cover letter detailing your previous experience and the position you would like to be considered for.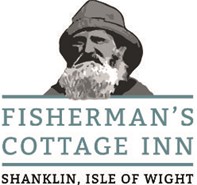 Quayside Leisure
Quayside Leisure group is an Isle of Wight, family-run business, comprising of a number of the Island's best-loved pubs and bars, as well as the Island's largest arts and crafts centre, plus luxury accommodation. The Bargeman's Rest is open all day, everyday serving a selection of real ales together with an extensive wine list.
Login to see the contact details for Quayside Leisure