The Wight Bay Hotel - Cook (£8.00ph)/Receptionist (£7.50ph+)
Salary: £7.50 - £8.00 ph
Contract Term: Permanent
Contract Type: Full time
Location: Sandown
Posted on 5 January 2018
Closing Date: 2nd February 2018

Catering, Hospitality & Bar / Chefs / Customer Service / General Office

Tweet
Breakfast Chef and Receptionist
The Wight Bay Hotel proudly offers our guests a fantastic location, being within a short walk of the town centre and cliff top path, which runs between Sandown and Shanklin. Our aim is to ensure that every stay with us is pleasurable, which is where you come in!
Open all year round including Christmas and New Year, we have opportunities for a Breakfast Chef and Receptionist to join our team full-time!
Breakfast Chef – You will not need any previous experience as a fully trained Chef; we are looking for a highly-motivated Cook with experience within a food produce environment, ideally Residential Care Homes, Coaching Hotels or School Canteens. Hours can be negotiated, with the potential for building up over-time for other services offered in the hotel.
Receptionist – We are seeking a confident and experienced Receptionist with good knowledge of the daily duties to be carried out within the hotel, although further training of the general running will be provided. You will be customer care focused, organised and pro-active, with good administration skills and able to handle customer enquiries efficiently.
If either of these roles sound right for you, please apply for this post by logging in or registering below.
Please also state in your cover letter which position you are applying for and why you would be right for the role.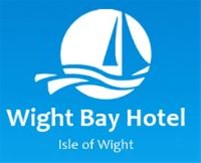 Wight Bay Hotel
2 Star Hotel In Sandown, Isle Of Wight with 50 rooms
Login to see the contact details for Wight Bay Hotel