Traineeship in Business Administration - Bembridge Dental Practice
Salary: Traineeship Scheme
Contract Term: Traineeships
Contract Type: Part time
Location: Bembridge
Posted on 3 January 2018
Closing Date: Monday 29th January

Traineeships / Apprenticeships / Administration

Tweet
* PLEASE NOTE IF YOU'RE OVER 25, IN FULL TIME EMPLOYMENT OR QUALIFIED OVER A LEVEL 3 YOU ARE NOT ELIGABLE TO CARRY OUT OR APPLY FOR A TRAINEESHIP *
--------------------------------------------
Do you want to unlock your great potential while gaining on the job experience within a professional environment? Now is your chance!
An exciting opportunity has arisen in a busy dental practice in Bembridge on the Isle of Wight for a traineeship position in business administration. They are looking for a presentable, confident young person to assist them in the day-to-day running of the practice.
Bembridge Dental Parctice's priority is in providing care for their patients by focusing on good function and health. This is how they themselves would want to be treated, and if dentistry is done well, good aesthetics will naturally follow.
By combining their experiences, they hope to provide a high standard of clinical care, in a well run and efficient practice. Their aim for the future of the practice is to be able to provide a good standard of care to all patients, and to have a regular patient base who get to know them and their staff.
In this Traineeship placement you will receive on the job training in a quality work placement to include general administrative duties such as:
Filing
Matching invoices to statements
Sending emails and letters to patients
Getting patient records ready for the next working day
Keeping stock areas clean and tidy
Arranging appointments over the telephone
Training will also be carried out by CLC in the workplace which will include Math's and English support (for those who need it).
The Traineeship consists of approximately 20 hours per week in the placement to include employability training.
Traineeships unlock a great potential in young people and prepare them for their future career by helping them to become work ready.
Desired skills and qualities
Ability to read and write with generally good spelling
Basic IT skills
Able to organise workload
Confident over the telephone
Good work ethic
Presentable
Able to communicate well verbally
Confidence to speak to patients over the telephone
Ability to make appointments
Able to work as a team
Reliable
What this will lead to:
It is hoped that the trainee will progress onto a business administration apprenticeship working within the practice, where they will further develop their skills and have increased duties, such as monitoring practice social media and having a more face to face role with patients. After the apprenticeship, if suitable the apprentice may move on to full time employment within the practice as an administrator. The role would be suitable for an individual who envisages themselves moving into a healthcare administration or management role in the future. After completion of the Traineeship, should you be offered an apprenticeship or full time employment you will get the chance to undertake a Level 2 qualification in Business Administration. On successful completion of the Traineeship you will receive a certificate of completion and a letter of reference as a minimum, to support future job applications if required.
You are eligible if you fall into the following;
Aged 16-24 and qualified below a full level 3
Aged 16-18 and think you could be ready for employment or an apprenticeship within 6 months
Aged 19-24 and claiming job seekers allowance but need experience with 'on the job training
For more information on this position, please see the link below;
https://www.findapprenticeship.service.gov.uk/traineeship/-212827
Joining Care Learning Centre in a Traineeship Scheme comes with its benefits! You will be entitled to a weekly allowance (16-18yrs) based upon the completion of your hours. The cost of your travel to and from your Traineeship placement will also be covered, so there will be no need for you to worry about travel if the Traineeship isn't local to you.
To see find out more about Care Leaning Centre, check out the link below;
http://carelearningcentre.co.uk/
If this sounds like an opportunity you would be interested in, please send us your CV and a brief cover letter telling us a little bit about yourself, by using the option below.
Good Luck - The Care Learning Centre Team!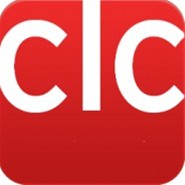 Care Learning Centre
CLC has gained an enviable reputation as a successful, flexible, responsive and supportive training provider. CLC is an experienced, high quality training provider, specialising in the delivery of Traineeships and Apprenticeships throughout the South of England.
Login to see the contact details for Care Learning Centre