Help Desk Administrator - Pinnacle
Salary: Dependant on Experience
Contract Term: Temporary
Contract Type: Full time
Location: Newport
Posted on 15 June 2017
Closing Date: 30th June 2017
Job Start Date: 7th August 2017

General Office / Administration / Health & Social Care / IT

Tweet
Helpdesk Administrator
Pinnacle Health is looking for a HelpDesk Administrator that can assist in the helpdesk function of the partnership. The role is to assist in providing a comprehensive and high quality service to Healthcare Providers and Commissioners across the country and play a vital part in the helpdesk team for the partnership.
The role is for 40 hours per week working 9am – 6pm Monday to Friday and is a 4 month fixed term contract.
Personal Skills Required
Good interpersonal and customer care skills, especially a good telephone manner
Highly proficient in spoken and written English
Ability to deal with difficult callers and support users with limited IT knowledge
Logical thinker, with good analytical and problem solving skills
Up-to-date computer skills
Good accurate record keeping, with attention to detail
Adaptability
Ability to work with in close Team environment
Recognition that confidentiality is a key part of our work and must be maintained
Tasks will include
Manning the helpdesk and assisting clients with problems and questions
Working with customers to identify problems and advising on the solution
Logging and keeping records of customer queries and requests
Using a variety of software packages, such as Microsoft Word, Outlook, Powerpoint and Excel to produce correspondence, documents and spreadsheets
Liaising with other staff and with external contacts
Organising and storing paperwork, documents and computer-based information
Photocopying and printing various documents
Assisting with general office administration and filing
Please apply below with an up to date CV and a cover note.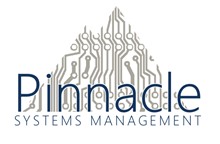 Pinnacle Systems Management Ltd
Design and Development of Data Capture Services for Healthcare Providers
Login to see the contact details for Pinnacle Systems Management Ltd