Security Officer - Thorness Bay Holiday Park
Salary: £16,500-£18,000
Contract Term: Permanent
Contract Type: Full time
Location: East Cowes
Posted on 8 September 2017
Miscellaneous / Travel & Tourism / Security

Tweet
Parkdean Resorts are delighted to be recruiting a Security Officer for our brilliant Thorness Holiday Park based near Cowes.
Reporting to the Security Manager, you will be required to:
Complying with all SIA licensing requirements, ensure the business remains compliant.
Supporting the housekeeping and reception teams by assisting with late arrivals and out of hours queries.
Patrolling the Park on foot and by vehicle on a regular basis, pro-actively discouraging any on-site intruders.
Monitoring behaviour and subdue any possible situations likely to cause a disturbance, as well as monitoring noise levels at night and ensuring no disturbance arises due to continued noise.
Supporting the Maintenance Team by delivering gas bottles if required during the evening.
The ideal Candidate will:
Hold a current SIA (or equivalent) licence.
Have previous experience of working in a Security role.
Have excellent customer service skills.
Be able to work autonomously, as well as part of a team.
Have a full Driving Licence
This is an excellent opportunity to join the UK's largest Holiday Park operator.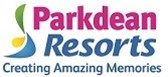 Parkdean Resorts Limited
Our four fun-packed Holiday Parks give you a real sense of freedom and adventure. The panoramic views from many cycleways and walking paths are stunning and there's so much to do that you'll be spoilt for choice.
Login to see the contact details for Parkdean Resorts Limited