Volunteer opportunity - Area Board member - Young Enterprise
Salary: Volunteer opportunity
Contract Term: Casual
Contract Type: Part time
Location: Isle of Wight
Posted on 20 February 2018
Charity / Voluntary

Tweet
Young Enterprise is the UK's leading enterprise education charity. We offer a wide range of programmes to help young people develop skills for employment and to encourage entrepreneurial attitudes.
Our flagship is the Company Programme, which enable groups of students aged 15 – 19 to set up and run their own real business over the course of one academic year – the vast majority of these are based in schools or colleges. All companies are supported by a volunteer Business Adviser who meets with them on a regular basis.
During the year we offer opportunities for these Young Enterprise companies to attend local trade fairs to sell their products to the general public. We also run a competition which focuses on an evening event where companies present to a panel of judges and an invited audience. The competition starts at borough or local area level, with successful companies progressing through various stages until we identify the best YE Company in the South East to represent the region at the UK finals in July. Winners of the UK event go on to represent YE UK in a European Competition.
What is an Area Board?
All our programmes involve volunteers from the business world. Company Programme in particular is supported by a network of volunteer Area Boards. These Boards work in partnership with our staff to deliver Company Programme in their area (there are 3 across Hampshire and the IoW). In practical terms, this means helping to recruit and train business advisers, organising the local trade fair and area level competition event and providing YE Companies in the area with a Link Board member who will be the point of contact for the Teacher and Business Adviser and will report back to the board on the progress of their companies.
What experience or skills does a Board Member need?
Boards can benefit from a wide range of skills, and specific roles on boards may vary slightly. If you have any of the following, your experience could benefit an Area Board:
Strong links with the local area's business networks
Experience in (volunteer) recruitment or training
Fundraising experience
Skills in PR/Publicity
Event management experience
Strong administration skills
Management experience, particularly, but not exclusively, management of volunteers
Interest in working for the benefit of young people
Understanding of the secondary education system
Experience as a chair, treasurer or secretary for any committee or group
Please note that this is NOT exhaustive and the most important quality needed in a board member is a commitment to supporting the work of Young Enterprise and a hands-on, active approach.
What are the benefits?
In addition to benefitting the young people participating in the Company Programme, becoming an Area Board Member can help develop your skills and enhance your CV:
Personal Development: develop a wide range of transferable skills including communication, customer service and project management
Professional Development : can contribute as structured and unstructured hours towards CPD/CPE qualification requirements of many professional bodies including: ACCA,CIMA,CII.ICAEW,ICSA,IPD,IEE,CIB,CIM,CPS
Personal satisfaction: working with a team of volunteers to support the running of a programme that is proven to improve the long term prospects of young people
Networking: by working in partnership with the Board and interacting with teachers and business volunteers from a wide variety of industries.
What commitment is required?
Area Boards generally meet on a monthly basis, usually at the end of the working day for approximately 2 hours.
Members need to be able to attend these meetings regularly in order to keep up with board news and activities.
Between meetings, board members will need to commit time to running board activities. How much time may depend on your specific role within he Board, but it is likely to be a minimum of 1 – 2 hours a week on average.
What to find out more?
If you believe you have the skills and time to commit to board membership, please contact your local YE Manager (details below) stating where you would like to volunteer, what interests you in this opportunity and what skills you could bring to the role. After an initial conversation there is a formal application process.
YE Manager Contact Details:
Victoria Leese
Manager Hampshire and IoW
Mobile: 07918561348
Email : victoria.leese@y-e.org.uk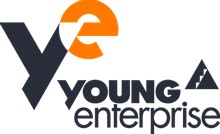 Young Enterprise
Young Enterprise is the UK's leading enterprise and financial education charity offering training for primary and secondary schools as well as universities.
Login to see the contact details for Young Enterprise