Head Of Care - Harrison Care
Salary: £19,500 - £21,000
Contract Term: Permanent
Contract Type: Full time
Location: East Cowes
Posted on 7 June 2017
Health & Social Care / Management & Executive

Tweet
Head of Care
Are you an experienced Head of Care/ Deputy looking for a new challenge
Harrison care is a leading provider of support with adults with learning disabilities, mental health and associated complex needs. We are seeking a Head of Care for our 17 bed residential home in East Cowes to work alongside the Registered Home Manager.
Required:
Previous management/ supervisory experience
level 3 or above in Health and Social care
Abitlity to coomunicate effectively at all levels
Team Player
A high level of perosnal intergrity towards providing a high standard of service
Genuine Interest in working with the relevant client group
Good Awareness of CQC legislation, updates, changes and best practice
As Head of Care you are required to oversee/ maintain the care of the clients within the home and in the absence of the Home manager, to take responsibility of the day to day running of the home and ensure that all company policies and procedures/ legal requirements are adhered to within the defined timescale. Be willing to spend time giving hands on support and motivate your team to deliver the best quality support and maximise the potential of all our clients .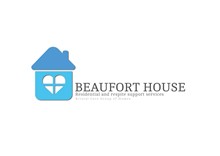 Harrison Care Enterprise
Powys House based in East Cowes is a Residential Home for up to 17 people. The home provides a service to people with a learning disability or mental health
Login to see the contact details for Harrison Care Enterprise