Front of House Supervisor – The Garlic Farm
Salary: Salary Depending on Experience
Contract Term: Seasonal
Contract Type: Full time
Location: Newchurch
Posted on 8 February 2018
Closing Date: Thursday 8th March

Catering, Hospitality & Bar / Management & Executive

Tweet
Here at the Garlic Farm, we are looking for a Supervisor to oversee our fantastic Front of House team, giving them guidance and support during busy services and ensuring everything runs smoothly for our customers.
The Garlic Farm is a renowned tourist attraction, popular for both visitors to the Island and Islanders themselves. We focus on creating an experience for our customers and this runs through to our Restaurant where our exceptional Chefs create gourmet dishes, often, but not always, with a good hint of garlic!
With a team of seven to work alongside, it is important that you are a talented leader with a forward thinking approach to managing your team; inspiring them and encouraging them to provide an outstanding service always.
Covers reach up to 300 on a busy summers shift which means the restaurant can become very fast paced and therefore, we are really looking for a Supervisor who will be hands on and willing to get stuck in and lead by example.
This is a fantastic opportunity for a customer and team focused individual looking to join an established Restaurant here on the Isle of Wight. We might be biased, but it really is a great team and a brilliant working environment.
There will be NO split shifts, working mainly days only (including at least 1 day at the weekend) with the occasional evening cover required for events. Due to demand, we are also looking at potentially running a service on Saturday nights throughout the summer period!
Your previous experience is vital, particularly in managing staff at supervisory level at the very least. We are looking for you to be confident to manage a shift alone and keep moral high throughout the Restaurant.
Due to our location, it is essential that you have your own transport as we are not on a public transport route.
So, if you feel you have the skills and experience required to join the Garlic Farm's Restaurant team, we would love to hear from you! Please apply to our Front of House Manager, Charlotte, by using the option below, ensuring you include a covering letter for the role and your most recent CV.
We look forward to hearing from you!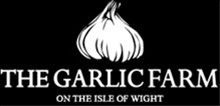 The Garlic Farm
Set in the Isle of Wight's beautiful Arreton Valley, The Garlic Farm is all about garlic. The history, mystery and magic of this plant has intrigued and seduced people from all over the world for hundreds of generations. We've been growing it ever since Mrs Boswell planted her first kitchen garden crop 30 years ago. The garlic farm has grown bulb by bulb over the years and now produces over twenty garlic varieties, countless tasty products and has a popular farm shop and restaurant which are visited and enjoyed by many.
Login to see the contact details for The Garlic Farm