Production Manager - Isle of Wight
Salary: Up to £25,000 p/a dependant on experience
Contract Term: Permanent
Contract Type: Full time
Location: Isle of Wight
Posted on 13 June 2017
Agriculture & Farming / Distribution / Management & Executive / Manufacturing / Miscellaneous

Tweet
This highly respected and local food brand specialises in bespoke artisan products. Currently in its prime and with huge plans for future development approaching they need a devoted Production Manager to join their small yet highly ambitious team on a full time, permanent basis.
Sourcing fresh and local produce to use in their recipes is something they pride themselves in, always aiming higher and continuing to do as much as possible. This food brand has maintained the original recipes used from the outset, as well as incorporating an array of new flavours to keep the brand fresh and exciting.
Where do you come in? You will play an active and integral role in the daily production process. Overseeing new product development, ensuring the smooth daily running of the on-site production facility and manage the production team. The role requires a motivated professional with a positive attitude to work, a flexible approach and the ability to embrace the changing requirements of a growing business.
Key Responsibilities:
Stock control, forward planning, purchasing, staffing, hygiene and fulfilment
Quality control and waste reduction, increase efficiencies
Maintenance and cleaning of specialist on site equipment
Ensure that regular food safety testing is carried out and monitored
Support the company Director in new product development activities
Ensure all staff are following correct protocols
Develop team to deliver a "can do" attitude
Healthy and Safety provision and execution, reinforce H&S culture
Staff training, continued personal development
Instigating and achieving relevant KPIs including outputs, labour budgets and wastage costs
Create detailed procedures and instructions for all products and processes
Assist in all aspects of audit and certification procedures including, not exclusively, SALSA, HACCP, COSHH and Soil Association certificates
Key Skills:
A qualification or proven experience in management is essential
Technical knowledge of food production is essential
Basic Hygiene Level 2
Experience and understanding of HACCP
Effective communication skills
Ability to adapt to a variety of tasks
Effective line management and handling of disciplinary actions
Ability to undertake all necessary training
Excellent computer skills
You will need to hold a full UK driving licence for this position due to the location.
So, if you're hands on and ready to grab this opportunity and show us what you can do with it we want to hear from you! Please apply below with an up to date CV, including a cover letter detailing your managerial experience and why you feel you could help this brand with its future plans.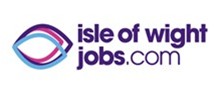 Isle of Wight Jobs Recruitment
We are the only jobs board dedicated to supporting employment opportunities on the Isle of Wight- supporting both employers and job hunters since 2009.
Login to see the contact details for Isle of Wight Jobs Recruitment